Open Events
Open Evening 2021
We are delighted to invite you to our upcoming Open Evening on 21/09/21.
The event will start at 18:00 and there will be a Principal Welcome Presentation at 18:15 and 19:15. You will have the opportunity to tour our academy, step into our classroom and meet our staff and our learners. We understand this is a very exciting time and encourage you to ask as many questions as you can about our academy.
Please register your attendance so that we can ensure you receive the best possible experience when you visit us.
Please note the following important information:
This is not an application to enrol to the academy this is only for you to register your interest in attending our Open Evening.
We request that the number of attendees is kept to a minimum to ensure the safest possible environment.
Facemasks or coverings should be worn during this event unless you are exempt. As part of our mission to keep our schools safe we decided that facemasks and coverings would continue in our academies. We respectfully request that you also follow these same measures that our staff and learners follow.
If you or a member of your household develops symptoms of COVID-19, you should not attend this event.
We very much look forward to meeting you soon.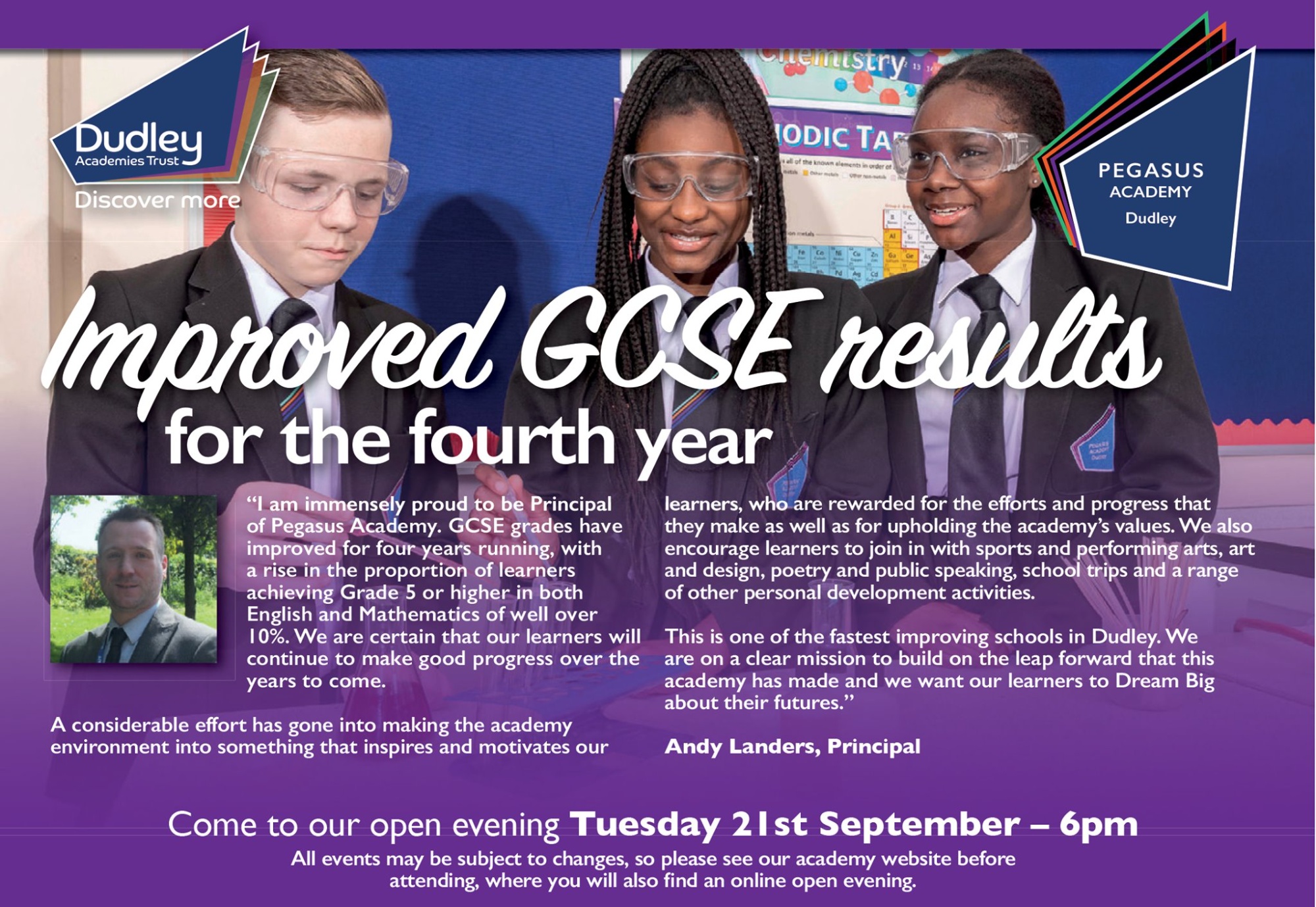 Visit us
We are extremely proud of the progress and developments we have made in recent years and continue to make. We always welcome any parent, carer or member of the public who would like to take part in a supervised tour of our academy. We offer tours where you will be guided around the school by a member of our Senior Leadership Team, allowing you to see what the school truly has to offer during a normal working day. You will be able to explore our facilities, step in on some of our lessons and generally get a feel for our academy.
If you are interested in visiting us during the school day please email us via office@pegasusacademy.org.uk
It is important to note that all the above is subject to change dependent on the current climate and COVID-19. Thank you for your understanding.